back to recommendation list
Program Manager
NSW Government
Sydney, Australia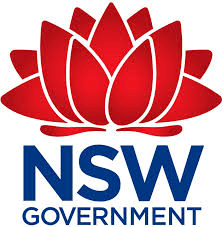 AUD 142,178 - 159,238
/yearly
Job Description
Manage the delivery of the NSW Noise Abatement Program
Flexible, hybrid work arrangement - Parramatta office hub
Permanent Full-Time position, Grade 9 ($142,178 - $159,238) plus super
About us
Transport for NSW keeps our State moving by providing safe, integrated and efficient transport systems. We put our customers at the centre of everything we do - and we do a lot. We connect people, communities and industry and manage how they use our road, rail and maritime networks and services, and even active modes like walking and cycling. The work we do connects the journeys you take every day.

We are a state government organisation made up of more than 28,000 people and we're in the middle of delivering the largest transport infrastructure program in Australia's history. We work across planning, policy and procurement, harnessing data and technology to develop smarter and more adaptive transport solutions.

That means job opportunities in metropolitan and regional areas across NSW - and you have the chance to be part of creating a lasting legacy that will benefit generations to come.

Find out more about

The Division

The Greater Sydney Division integrates transport modes including trains, metro and buses; critical infrastructure and services to support Sydney's growing metropolitan population, projected to swell to over 12 million within the next 40 years.

The Opportunity

We currently have a Permanent Full-Time opportunity available for an experienced Program Manager to join the Planning and Programs team, within our Greater Sydney division.

This position forms part of a new Program Management team for the Noise Abatement Program (NAP) which provides noise mitigation treatment for residential dwellings and noise sensitive land-uses such as schools, hospitals and churches that are exposed to high levels of road traffic noise throughout NSW.

The role delivers effective and efficient scoping, scheduling, costing, stakeholder engagement, risk analysis and management, reporting, evaluation and integration, and collaborates with multidisciplinary stakeholders to deliver the programs of work to agreed milestones and business objectives.

What you will be involved in
Manage multiple complex, concurrent and interdependent, divisional, high-priority programs to ensure they are delivered to time, cost, quality, and scope.
Manage and assist in all phases of the program lifecycle, including initial scoping and feasibilities, funding, planning and scheduling, coordination and stakeholder engagement, tracking, reporting, evaluation and integration with existing programs.
Ensure risk management for programs to manage safety, reputational, financial and operational risks by utilising Transport for NSW's risk management strategies.
Manage and drive a team of Project Officers in the delivery of timely customer complaint resolution and noise abatement application processing.
Please click to view a copy of the role description.

This team offers a flexible, hybrid work arrangement combining office, work from home and some travel to various sites throughout the state but mostly within Greater Sydney.

About you

The successful candidate will have demonstrated experience in leading complex programs of work, and experience in delivering a program in consultation with a range of stakeholders. Ideally you will also have experience or an interest in noise abatement or environmental management, but this is not essential.

Exceptional communication, stakeholder management and negotiation skills are a must, as you will be working with internal and external stakeholders at all levels. You will also have experience managing and driving a team of staff to deliver business outcomes.

The successful candidate will thrive in a pressurised environment, and display agility and adaptability in an ever-changing climate.

Salary and Benefits

The salary for this position is Transport Grade 9 ($142,178 - $159,238) per annum plus superannuation, and other benefits. An attractive salary band will be negotiated based on your relevant skills and experience.

To read more about the benefits of working for TfNSW, click .

How to apply

To apply for this position please submit a resume and answer the pre-screening questions as part of the application process.

Closing date: 11:59pm Sunday 4 December, 2022

If you are an internal applicant, please check the internal role eligibility requirements or policy for your agency before applying for internally advertised roles.

We're an inclusive and flexible workplace

Here at Transport, we want our workforce to reflect the communities we serve by being an inclusive, diverse and flexible place for all our people.

We offer a range of flexible work and leave options for our people. These options depend on your role and the work you do. Some of the ways our people work flexibly include a hybrid mix of virtual and in-person collaboration, staggering work hours, or even allocating extra hours worked towards a day off from time to time. We also offer more structured flexible agreements like part-time work, and tailored hybrid options for people who live regionally. We're proud to be recognised as a FlexReady Certified employer, a Family Inclusive Workplace and winners of the 'Best Remote Work Strategy' at the Australian HR Awards 2022.

We want to ensure that employees living with disability, as well as those providing care, are supported. Visit to learn more about our initiatives and requesting recruitment and workplace adjustments.

Please contact the Talent Specialist if you'd like to arrange any adjustments to how you interact with us throughout the recruitment process or would like to discuss flexible work options.

For any enquiries, please email Ella Scotman at [email protected]